Private Victoria Yacht Charter (3 Hours)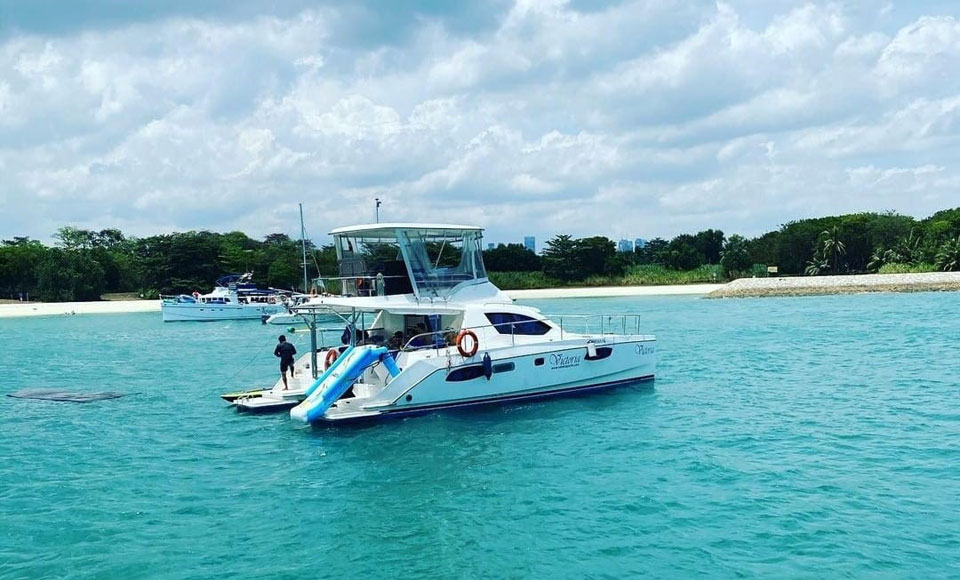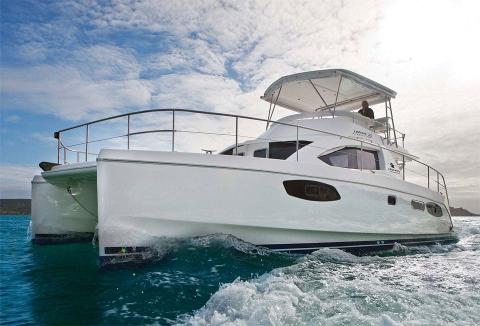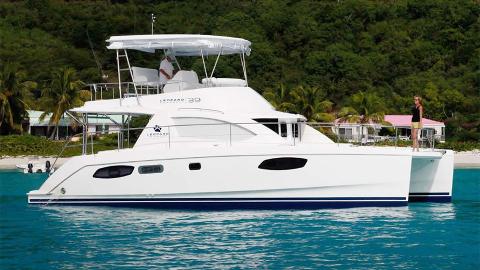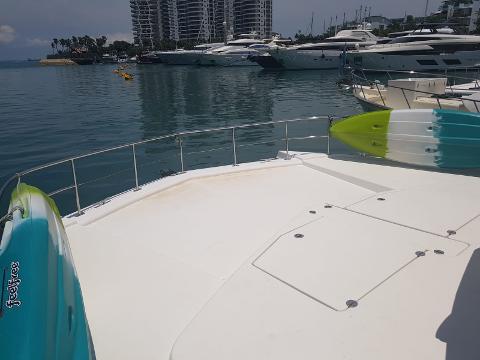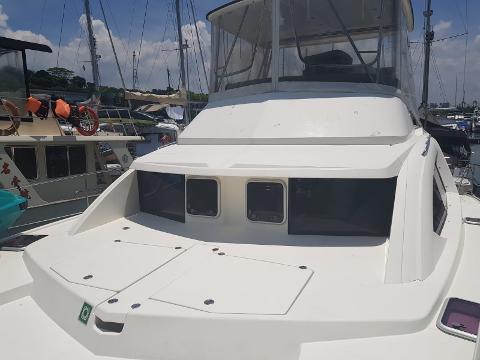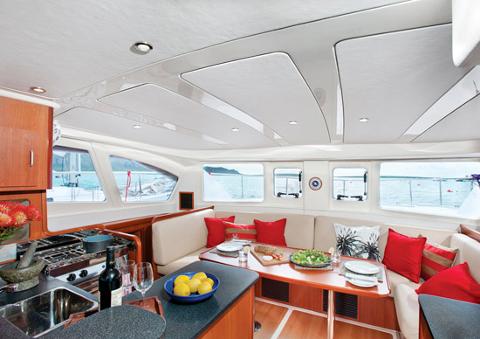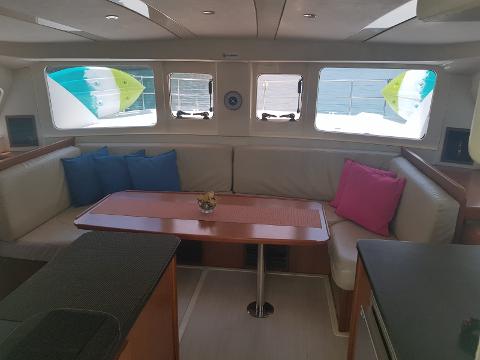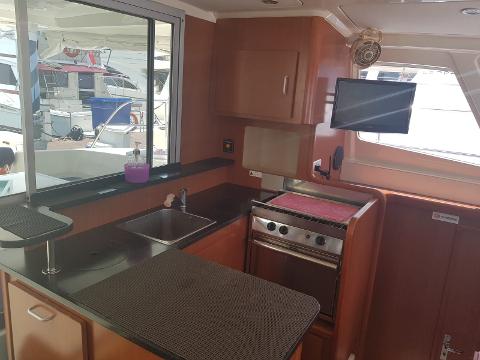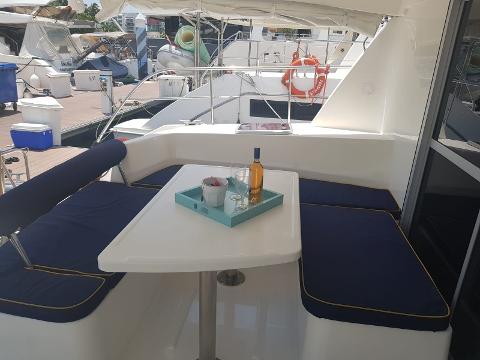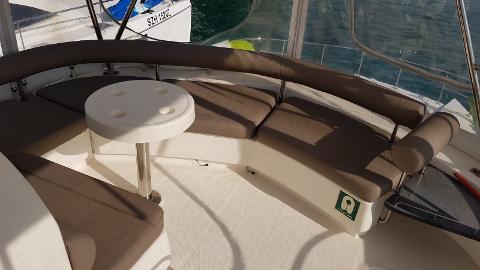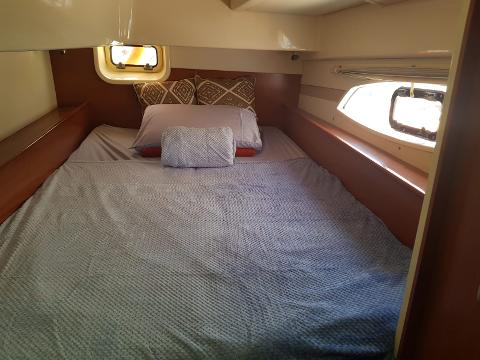 Duration: 3 Hours (approx.)
Location: Singapore, Sentosa Cove
Product code: Victoria Priv
Add on per Pax is $50/pax from the 3rd pax up to 8 pax.
"Valencia" is allowed by MPA to have up to 4 groups of 2 pax (Separate & Distinct groups.
More than 2 persons from the same household (i.e) same NRIC address) can board in groups of 2.
*Safe Management Measures apply.
Daily Timing Available:
A) 9.00am - 12.00pm (morning)
B) 1.00pm – 4.00pm (afternoon)
C) 5.00pm – 8.00pm (evening)
The Charter fee includes:
✓ 1 Captain + 1 Crew
✓ 3 hours charter
✓ Leisure Cruising to Southern islands
✓ 2 kayaks, 1 water mat, 1 stand up paddle board, 1 catamaran rowboat (new!)
Itinerary (3hrs)
0-15min: Embarkation, safety briefing
15-45min: Leisure cruise to the southern islands
45min-2hr15min: Set Anchor and water activities begin (swimming, kayaking, stand up paddle, watermat, fishing etc)
2hr15min-2hr45min: Scenic city skyline cruise
2hr45min-3hr00min: Disembark and hope you enjoyed your yachting experience
Do note the following:
❖ Separate and distinct groups of max 2 pax per subgroup and strictly no co-mingling between subgroups. Safe management measures applies.
❖ No food and drinks allowed onboard for 22 July - 18 August 2021. Please have your meals before or after the charter.
❖ The private Yacht Charter is exclusive for your group and not shared with others
❖ Embarkation/Disembarkation is at One15 Marina Sentosa Cove
❖ Guests have to bring own fishing rods/bait for those intending to do leisure fishing
❖ Other T & Cs apply
❖ Prices Stated not inclusive of GST
FAQs (22 July 2021 - 18 August 2021)
Qn: If i am family of 4 pax can we book separate bookings of 2 pax each?
Ans: Yes. The current government measures only allows 2 pax per group and the groups must be separate and distinct. However family members of the same address can come onboard but in 2 sub-groups.
Qn: Can your yachts carry more than 2 pax?
Ans: Yes. We have approval from the Maritime Port Authority to carry 4 groups of 2 pax for " Valencia" and 3 groups of 2 pax for "Victoria" provided the guests are from separate and distinct groups, from the same household and adhere to safe management measures. (for period July 22 - August 18 2021)
Qn: Can we bring our own food and drinks and consume onboard?
Ans: No. The current government measures do not allow dining out at the moment. Exceptions would be water.
Qn: Do we have to wear mask on the yacht at all times?
Ans: Yes. The exceptions would be when you engage in water sports like kayaking, swimming or when drinking water.
Qn: What happens when it rains heavily on the day?
Ans: It will be the yacht captain's call on that day whether to proceed. If the cruise cannot proceed, the captain will issue rescheduling vouchers to the guests who are present. Guests who do not turn up is considered a no show and no refund would be given.
Qn: What if I am late for the charter?
Ans: It is recommended to arrive 15mins before the charter and the captain will meet the guests at the stipulated time and place. Guests who do not turn up will be considered a no show and no refunds would be given.